Tony Gallo è un cantastorie che ha fatto della Street Art il suo linguaggio privilegiato. Entra con disinvoltura nella quotidianità e conduce gli abitanti nei suoi teatrini onirici; concede loro, anche solo per un momento, la possibilità di difendersi dai "mostri selvaggi" di ogni tempo attraverso una visionaria virata nell'universo più fantastico dell'illustrazione per l'infanzia. L'artista padovano sceglie i muri dopo aver percorso la strada della rappresentazione su tela e scoperto nell'uso dello spray e della bomboletta l'escamotage di una figurazione dai contorni sfocati.  Perché i suoi personaggi sono evocazioni di fantasia, stanno in bilico tra naturale e artificiale, sono apparizioni intenzionali di uno stato emotivo dell'inconscio. Nutriti di letteratura e di storia, questi pupazzi travestiti di umanità primitiva prendono vita nella magia di chi crede ancora alle favole. 
Non è un caso che sia lo stesso artista a definirsi un burattinaio – nella sua versione 2.0 - un cantastorie capace di dare forma nello spazio del reale a quello che, chi osserva, vuole ancora credere di vedere.

(Luca Beatrice, "Elogio all'infanzia", testo in catalogo)
ORARI GALLERIA VECCHIATO ARTE
✥
Dal Lunedì al Sabato
dalle 10:00 alle 13:00 
e dalle 15:30 alle 19:30
Presso la galleria Vecchiato Arte
Via Alberto da Padova, 2 - PADOVA
telefono - 049.8561359
Vi aspettiamo.
Solo Show Beatrice Gallori - The cell, Opening 10th June 2016, till 10th July 2016
Contrary to the trends of speed and production, typical of fashion and its industry, particularly in the low-profile one she is surrounded by, the artist from Montevarchi employs artisan creative processes, expressing care, passion and mastery of a technique which is functional to the willingness to represent her abstract universe, made by shapes and primary colors, gaseous blobs and bubbles, nucleuses and sections absorbed in the otherwise two-dimensional walls of the picture. 
We are at Lucca Art Fair in Lucca 06-09 May 2016

Solo Show Severino Del Bono - A occhi chiusi, Opening 21st April 2016, till 21st May 2016
By contemplating the emotional urgency that comes from a different interest for reality and fully living the aesthetic controversies of the 'profile community', Severino Del Bono has implemented a precise representation of the portrait theme, and in particular the power of the gaze through a painting which is part of the universe of pop, by subject and style. First of all, it is mass-produced like the imported tradition from Andy Warhol's Factory and followed by a long line of converts, who believe in continuity of the subject and in his ability to recount, employing the icon-portrait rather than the genre-portrait.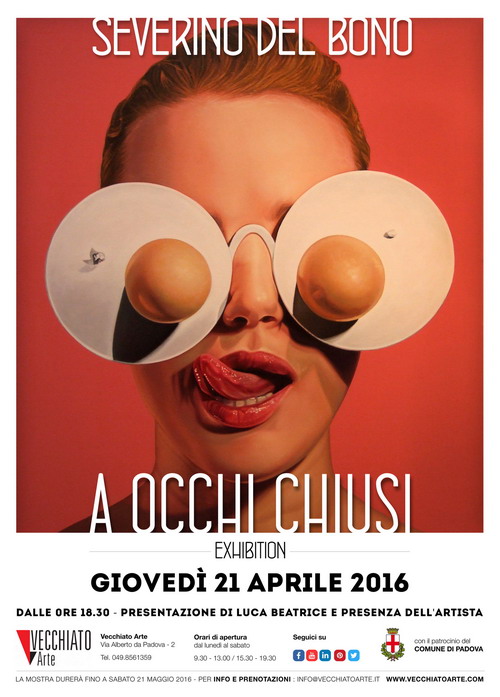 We are at Art Fair in padova 13-16 November 2015

Solo Show David Begbie - Solid Air, Opening 16th October 2015, till 16th November 2015
The physical aspect, viewed in an annoying and often obsessive manner, is a contemporary feature where one searches for a perfect and ideal body. In David Begbie this reflects and breathes almost by subliminal osmosis with the idea of a physical body living again in motionless energy from which created shapes arise.Body postures and the way the artist composes them refer to the sculptures of classical antiquity, where remote standards of beauty merge with the past that tore apart the bodies and returned sculptures with missing legs, arms, heads, thus leaving only the essence of the body itself.The material, meshes of iron and bronze and metallic nets, are linked inseparably with the idea of a modern industrial compound, which places the works in a completely new context capable of speaking a language which becomes the stylistic tone of "doing sculpture " in the new millennium.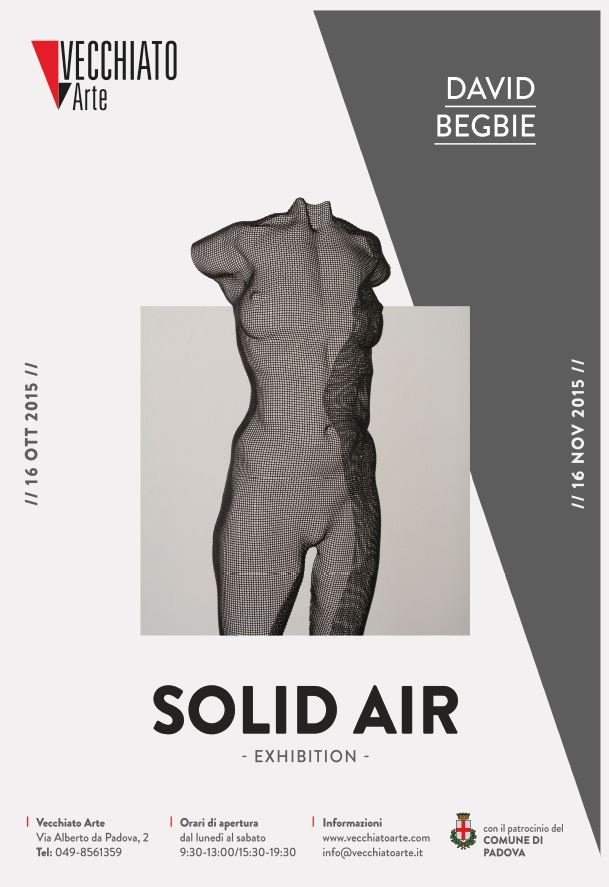 Solo Show Silvio Fiorenzo - Remember me, Opening 22nd May 2015, till 22nd June 2015
Events and stories of the past come to life in the works of Silvio Fiorenzo through his paintings which recount, by means of monochrome reproductions, episodes and biblical, mythological characters or simple figurative subjects on which colourful contemporary descriptions stand out, consisting of main characters drawn from comics and cartoons: in this way new stories are created in already existing stories.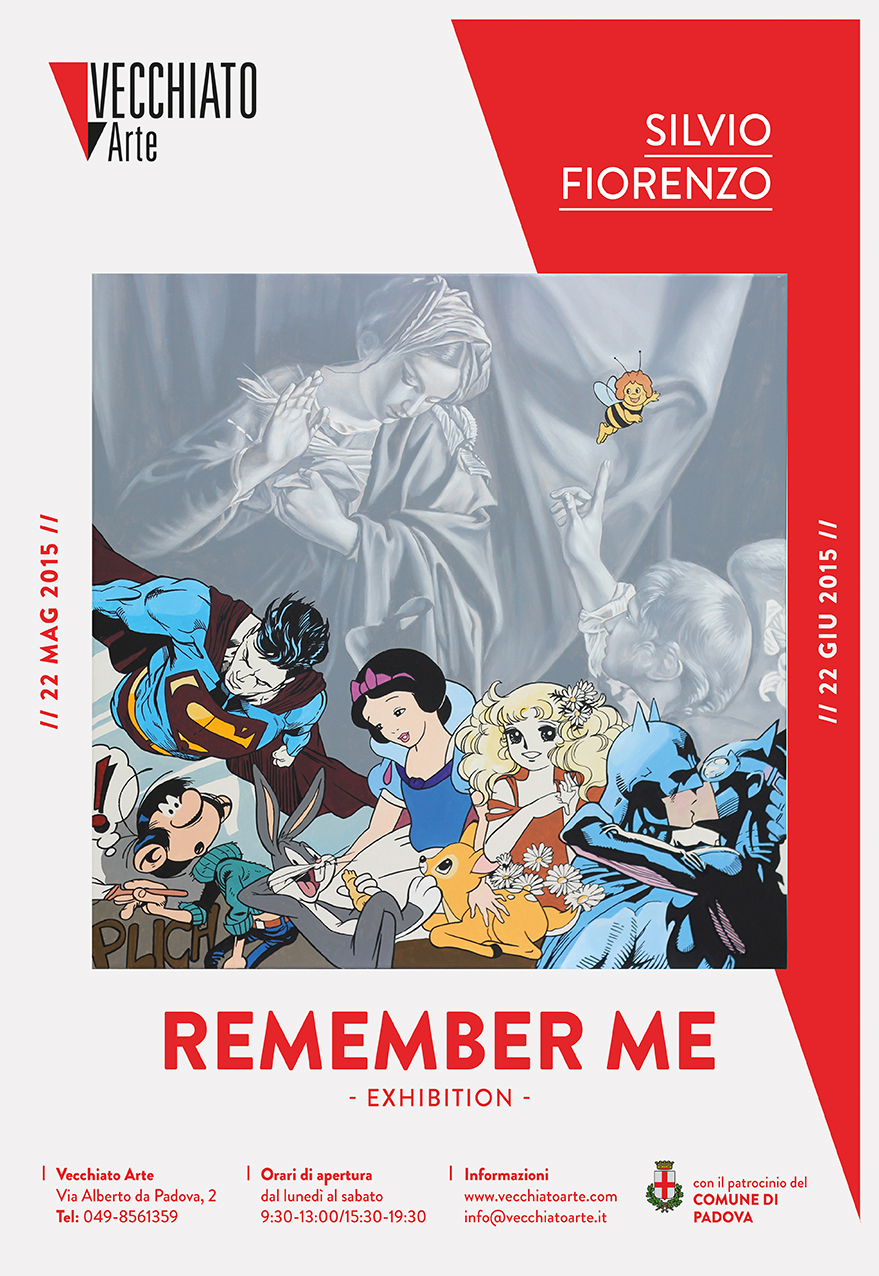 Solo Show Angelo Bordiga till 13th April 2015.
Leftover carpet, old sheets, cheap mats, and scraps of fabric like those found in the back rooms of unfashionable haberdashers. Any mount is good for the pictorial aggressions of Angelo Bordiga. Naturally also traditional canvases, but in this case, before sketching the composition, they are submerged in a layer of dense and highly tactile colour. Oil usually, but any pigment found to hand can be useful. For Bordiga is only interested in the act of painting and is willing to do it - by borrowing the slogan coined by the African-American leader Malcolm X - "by any means necessary." Attacking any surface with whatever instrument allows him to paint... Michele Tavola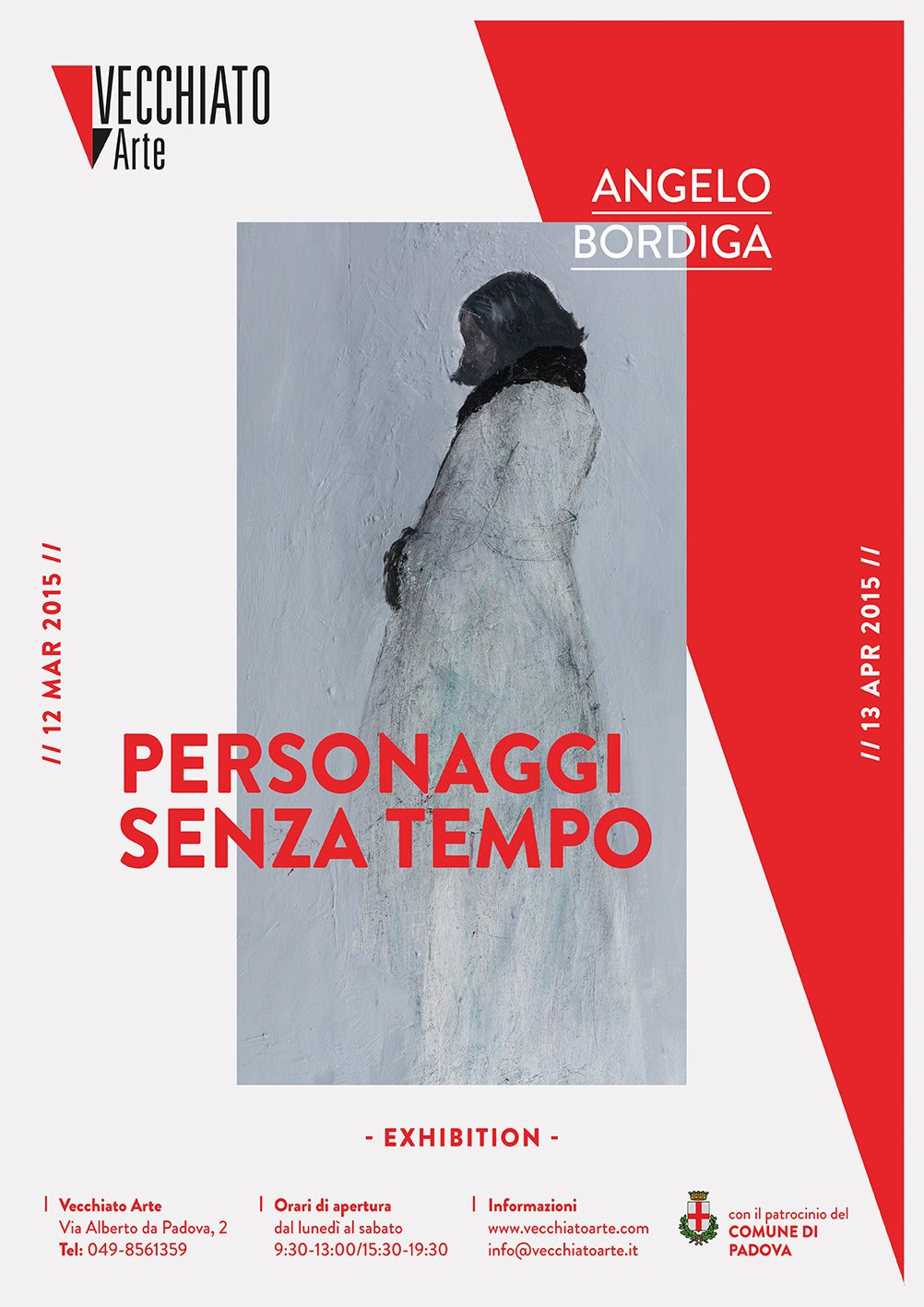 Raffaele Rossi Solo Show
To all sailors
Only one journey is possible: the one we take within our inner world. I do not believe that one can travel more in our planet. Just as I do not believe that one travels so as to eventually return. Man can never return to the same point from which he started, because in the meantime, he has changed.
Andrej  Tarkovskij, Voyage in Time, 1983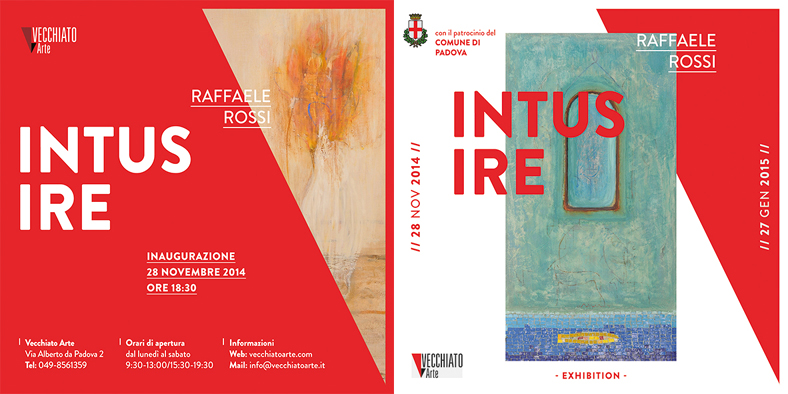 We are present at art fair Padua.
Hall 7, stand 130